Features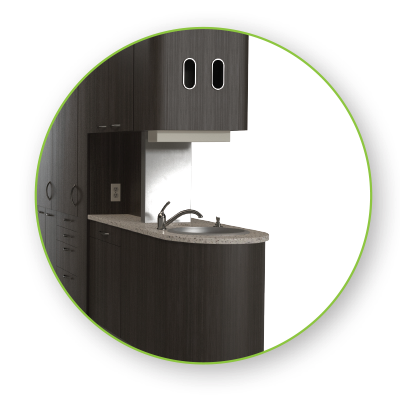 Streamlined, Modern Design
Caseworx cabinetry features contoured edges for a sleek, modern look, with powder coated metal sub- bases and color coordinated edge banding for a coordinated finished look.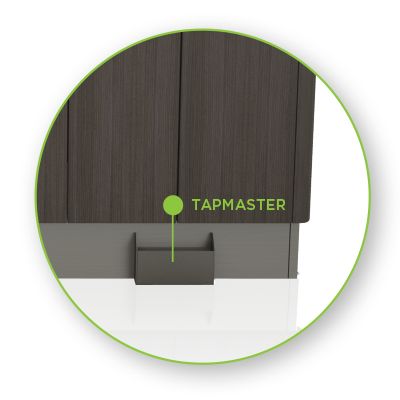 Key Features
Removeable toe kicks facilitate under-module wiring for upgrading technology, Tapmaster foot control for easy sink operation, and multiple storage drawers make this cabinet functional,efficient and stylish.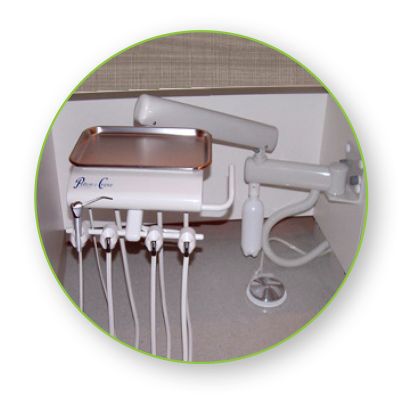 Delivery Options
Spirit 1555 or 1560 side delivery units  are made to for easy access, featuring a stainless steel tray with no skid pad, wet/dry foot control and self-contained water system with city/bottled water selector.