Features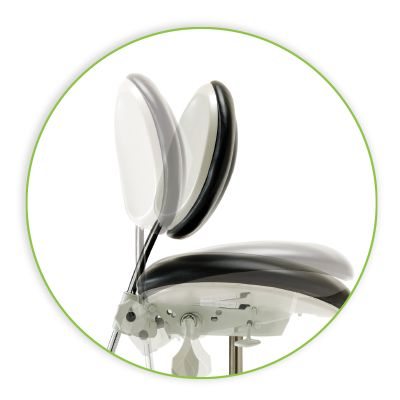 Seat Tilt and Lumbar Support
Tilt adjustment relieves pressure on the back of the legs, increasing operator comfort.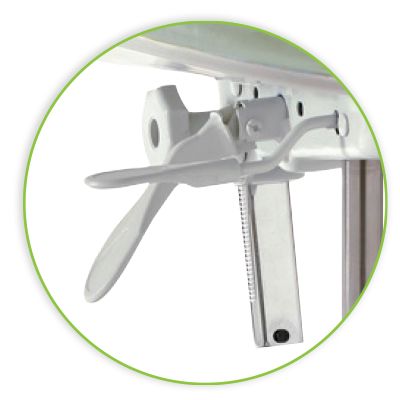 Levers
Adjustable levers allow you to change seat height and back tilt without getting out of the seat.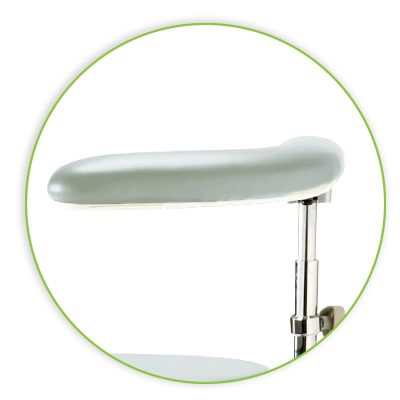 Assistant's Support
Body support is vertically adjustable within a 4″ range. This dental stool support allows the user to have support and balance during all procedures while maintaining correct posture.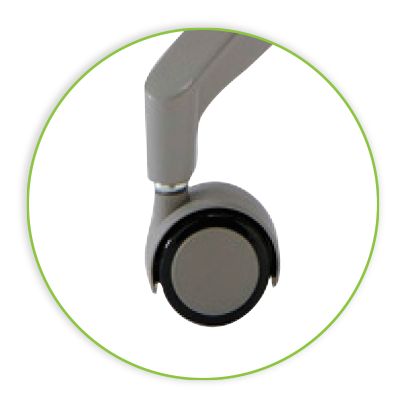 Smooth Rolling Casters
Five dual wheel casters in aluminum base for extra stability and durability.